KEMI in the Community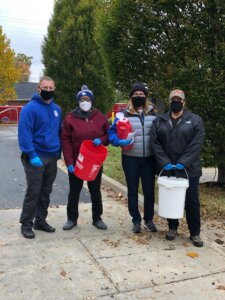 Serving others is at the core of KEMI's vision, mission, and values.
KEMI is committed to building lasting community partnerships. We understand that in order to truly make a noticeable impact, we must not only invest our time and resources as an organization, but we must also foster a work environment that promotes and recognizes active community participation and volunteerism on an individual level for each of our employees.
If you are interested in learning more about our community engagement efforts or would like to share information with us about your charitable organization, please contact us using the form below.
Community Support Request Form
Please complete the form to submit your request to KEMI. We will review and respond within 30 days.